Meet Our Spa Team
∙∙∙✧∙✧∙∙∙
"He who wishes to secure the good of others has already secured his own." –  Confucius
∙∙∙✧∙✧∙∙∙
At Kalola Spa, we pride ourselves in providing the highest level of amenities, equipment, and surroundings.
Our greatest strength is in our people and their commitment to fulfilling our promise to our clients of providing the ultimate spa experience with every visit.
All the personal care professionals at Kalola are carefully chosen to ensure their skills are at the highest levels of their particular service specialty. Even more important is that they all embrace the vision, culture, and mission of Kalola to meet our clients' needs on every level. To ensure we deliver on our promise, we provide our team with regular, in-house learning sessions so they can further update their skills and keep pace with the latest trends and advancements in our industry to keep the Kalola Spa on the leading edge of the spa experience.
∙∙∙✧∙✧∙∙
Managment

∙∙∙✧∙✧∙∙
Carol Barrett-Petten
Founder
∙∙∙✧∙✧∙∙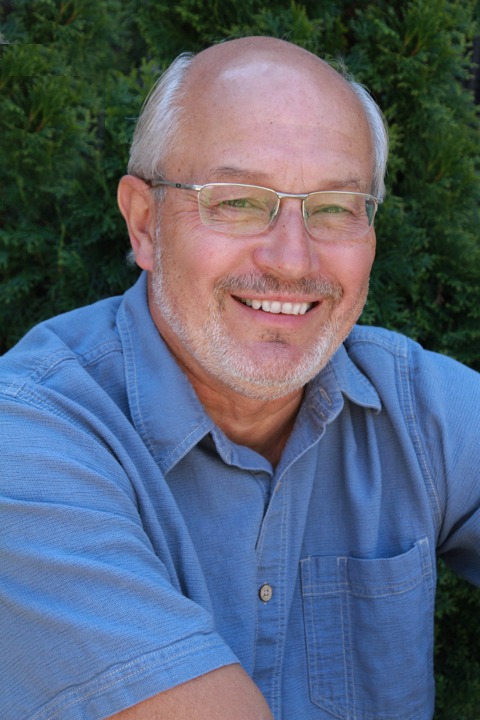 Alvard Petten
Owner
Alvard's thoughts on Kalola Life and Balance Spa are humble yet passionate and guest driven. Before anchoring in The Blue Mountains Alvard has lived and worked in storied places. A Kalola founder Alvard was born in The Far East, raised in Holland and studied at Cornell. His expansive career in global four-star hospitality management took him to Europe, Africa, Montreal, and Whistler. In life and career, Alvard knows the integral value of being connected to a community wherever you are. He believes everyone needs their place. He proudly sees Kalola as a vital place of personal wellness where world class therapies are uniquely incorporated into a connected community of growth and inclusion within a rich four-season resort culture. Alvard commands an uncompromising standard of authentic guest service at Kalola. He knows the reward of serving others with genuine intent and insists a superior guest experience relies on attention to the little details. He professes, if you deliver a phenomenal guest experience they will come back and when they come back they will want to belong. Alvard works tirelessly behind the scenes to ensure Kalola's details are delivered and the guest feels a part of something exceptional.
∙∙∙✧∙✧∙∙
∙∙∙✧∙✧∙∙
Marketing & Design 

∙∙∙✧∙✧∙∙
Mckinna Barrett
Creative Director
Balance and renewal resonate with McKinna when describing Kalola Spa. The brand culture and progressive community of growth excite McKinna. While she contemplates her next endeavors of Reiki and esthetic massage and envisions Kalola Botanical's country botanicals retreat destination, McKinna's main role is leading the creation and custom blending team for Kalola Botanicals for the spa and retail. A passionate ambassador, she proudly insists on using each new botanical blend herself and match's each person with the perfect product for an optimal outcome. McKinna genuinely intends to connect with everyone that crosses her path. This cherished connection is her catalyst to creativity and customized natural botanicals.  Visit The Body Bar and share your story with McKinna.
∙∙∙✧∙✧∙∙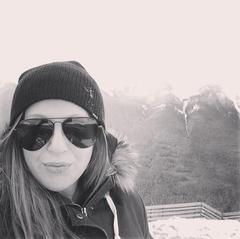 Georgia Murphy
Graphic Designer
∙∙∙✧∙✧∙∙
Allison Ford
Creative Director assistant
∙∙∙✧∙✧∙∙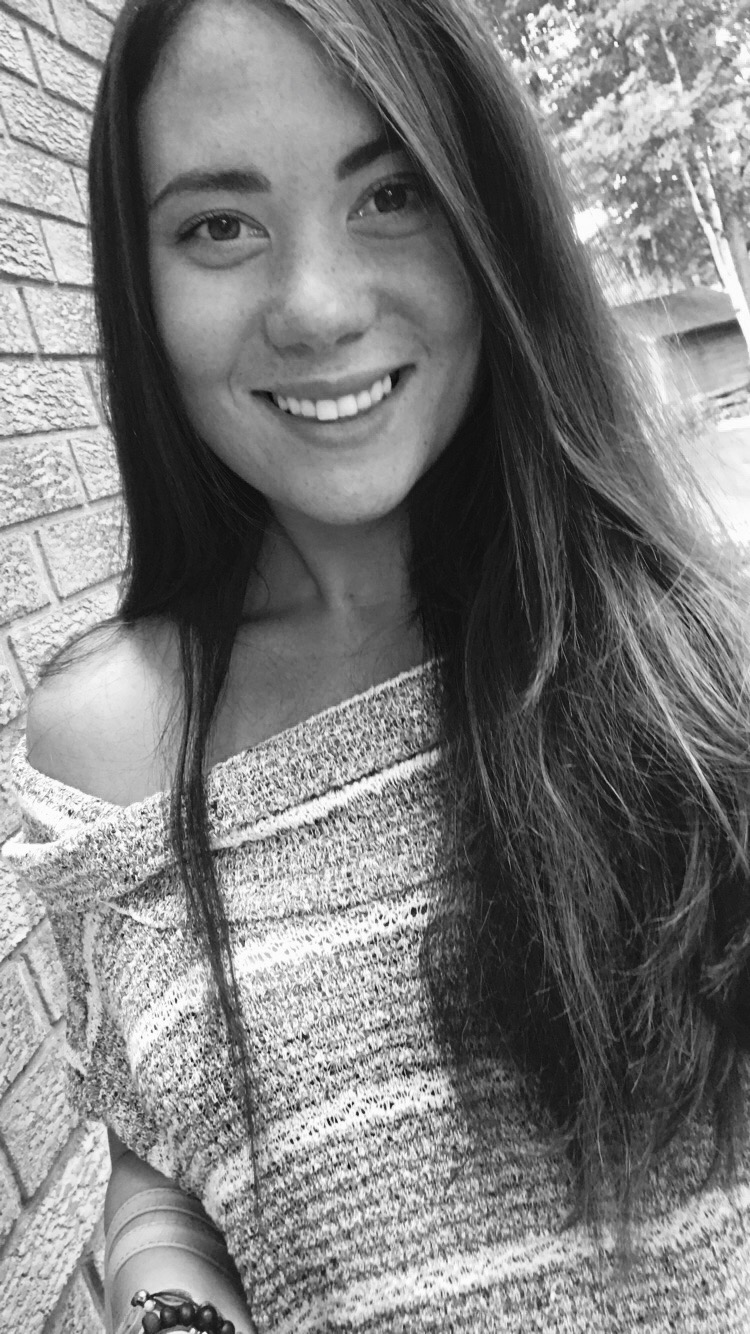 ∙∙∙✧∙✧∙∙ 
Registered Massage Therapists 
∙∙∙✧∙✧∙∙
Nathanial Porter Gowen
Registered Massage Therapist
∙∙∙✧∙✧∙∙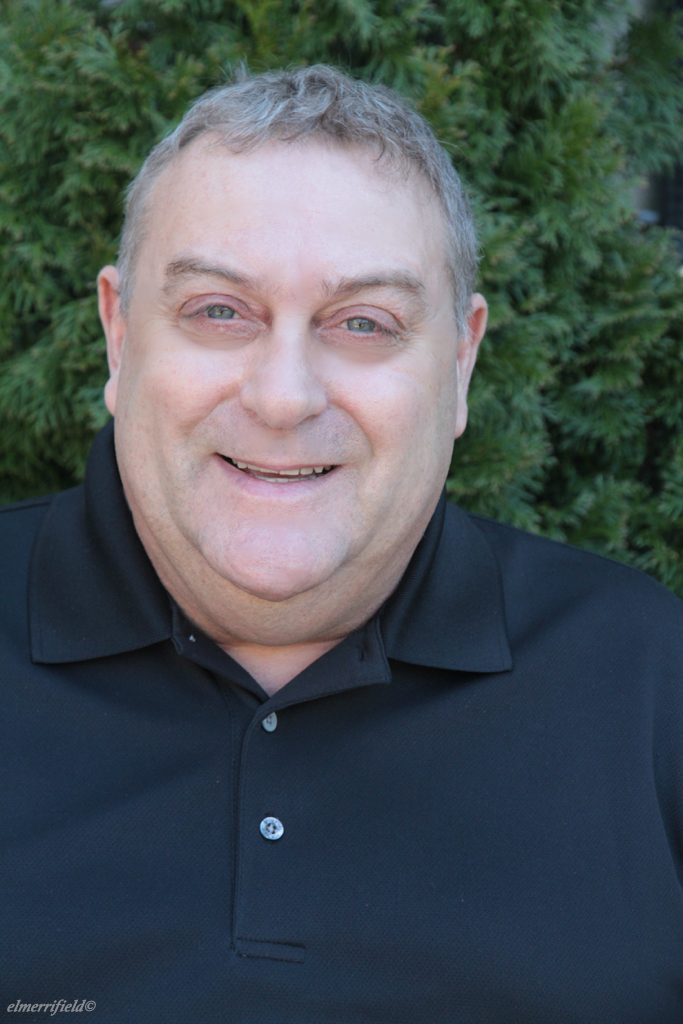 Peter Satchelle
Registered Massage Therapist
Peter Satchelle became a Registered Massage Therapist after deciding to transition from a career in mortgage brokering and volunteer firefighting to a career in healthcare. He is a graduate of Everest College in Barrie, a member of the College of Massage Therapists of Ontario and the Registered Massage Therapists Association of Ontario. Peter is from Thornbury and enjoys playing hockey and experimenting with gourmet cooking.
Peter is skilled in a wide variety of massage techniques including myofascial release, trigger-point release, and joint mobilization and can treat patients for chronic pain conditions, sports and motor vehicle injuries, stress reduction, and relaxation. As a recipient of massage for past injuries, Peter's empathy and understanding of the healing process is evident in his approach to treatment, helping patients get past healing plateaus and providing at-home exercises and activities to help keep the healing momentum going between treatments.
∙∙∙✧∙✧∙∙
Michael Glynn
Registered Massage Therapist
∙∙∙✧∙✧∙∙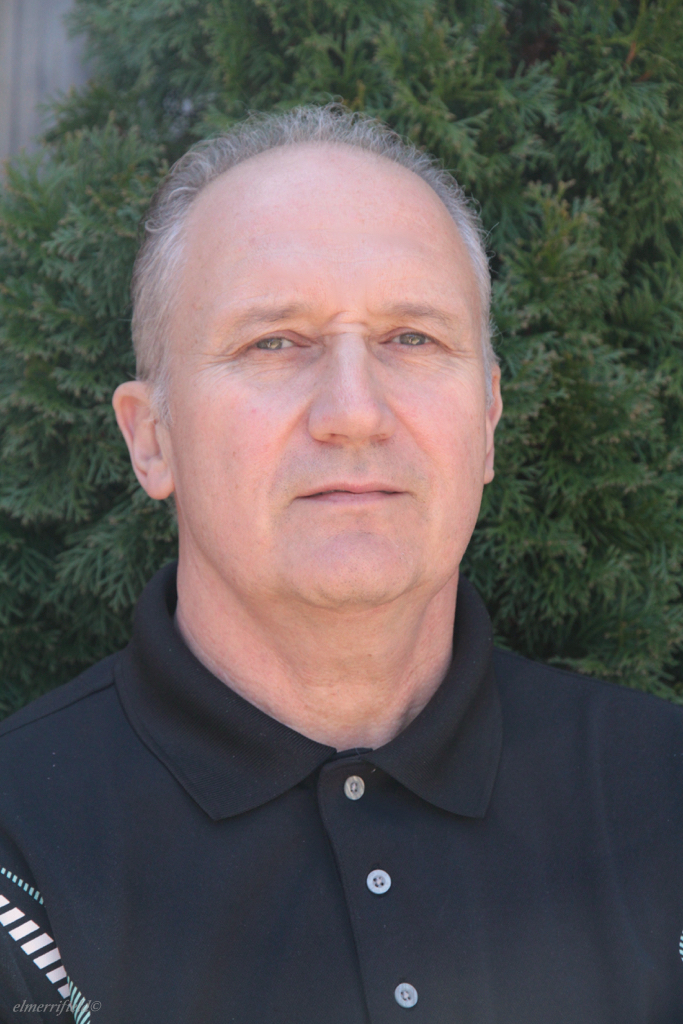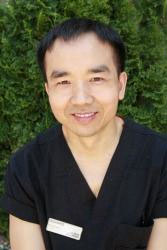 Rui Zhong Han
Registered Massage Therapist
Richard is a gifted and passionate therapist with the drive to help people, both physically and emotionally. Before moving to Canada Richard studied dentistry, medicine, surgery, acupuncture, and rehabilitation medicine in China. When making Ontario his home Richard made the decision to study registered massage therapy and we at Kalola feel fortunate that he came to work with us. Richard has been a member of our Kalola team for 3 years now and focuses his treatment on the needs of his client. Richard's specialties are too many to mention but to list a few; sports massage, trigger point therapy, myofascial release, prenatal or so much more. Our guests are in exceptional hands with Richard. In his spare time, you will find him studying dentistry, sharing his knowledge willingly with colleagues or spending time with his beautiful family. Richard is available for appointments at Kalola on Friday, Saturday, Sunday and Mondays
∙∙∙✧∙✧∙∙
Tori Robitaille
Registered Massage Therapist
∙∙∙✧∙✧∙∙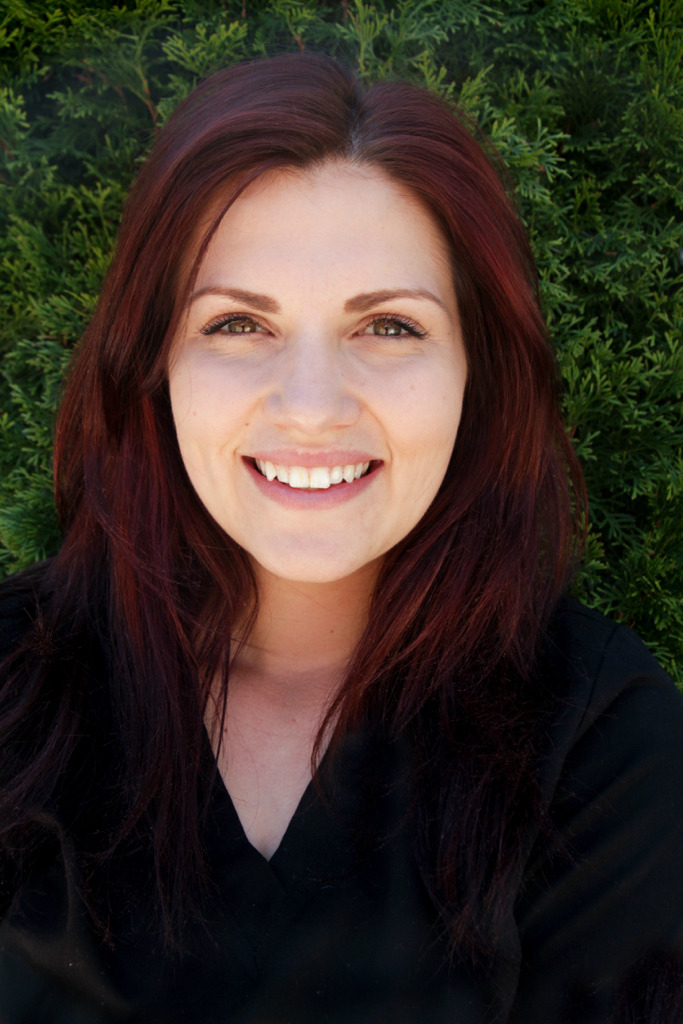 Dan Fascinato
Registered Massage Therapist
∙∙∙✧∙✧∙∙
Teshla Novak
Registered Massage Therapist
∙∙∙✧∙✧∙∙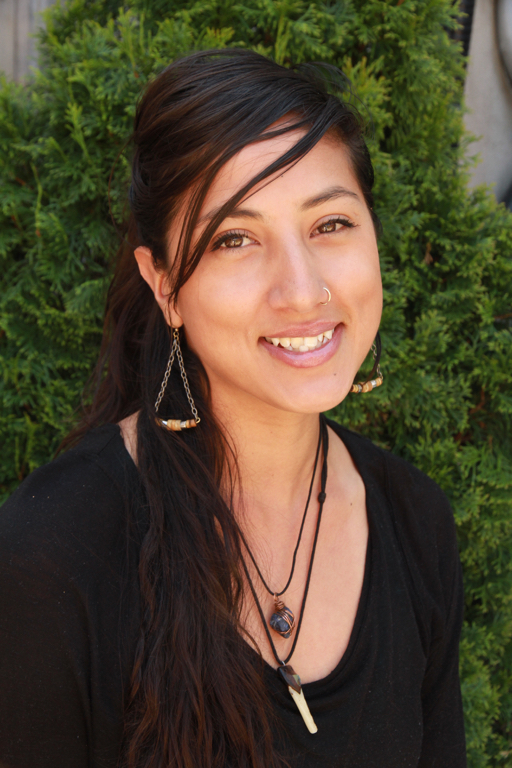 Randi
Registered Massage Therapist
∙∙∙✧∙✧∙∙
Heather Gordon
Registered Massage Therapist
∙∙∙✧∙✧∙∙
Ronald Mosnyk
Registered Massage Therapist
∙∙∙✧∙✧∙∙
Nathanial Porter Gowen
Registered Massage Therapist
∙∙∙✧∙✧∙∙
Alice Flicko
Registered Massage Therapist
∙∙∙✧∙✧∙∙
∙∙∙✧∙✧∙∙
Holistic Therapists

∙∙∙✧∙✧∙∙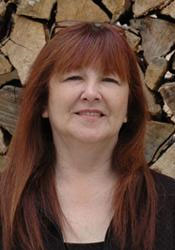 Diana Meyer
Holistic Therapist – Reflexologist – Master Blender Aromatherapist
∙∙∙✧∙✧∙∙
Tom Morland
Holistic Practitioner
Tom grew up locally and remains an area enthusiast. Tom is people passionate and enjoys the holistic approach to wellness.  He was drawn to Kalola immediately feeling its culture of respect, learning, friendship and genuine intention for exemplary guest service. Tom is an experienced Holistic Practitioner specializing in the ancient Polynesian ritual called Lomilomi meaning "loving hands." Early in his career, Tom trained from the best on the Big Island of Hawaii learning this free-flowing style of massage. Tom is passionate about this energy releasing ritual for many reasons. Originally meant for royalty It gives the guest a royal and unique experience in a destination far far away from its roots.  Lomilomi encourages loving and living a healthier life, a great fit for a destination spa in a resort culture. Truly a great anecdote for anyone. Tom's objective with Lomilomi massage is for the guest to leave in a blissful state. Book a Lomilomi ritual with Tom at Kalola and feel your freedom, feel your bliss.
∙∙∙✧∙✧∙∙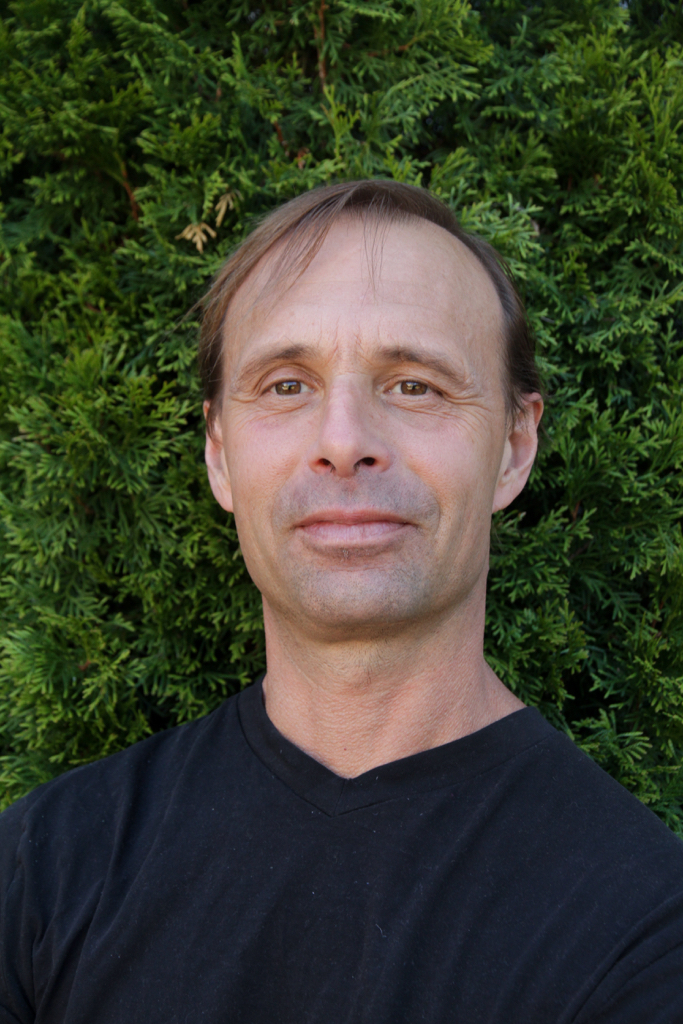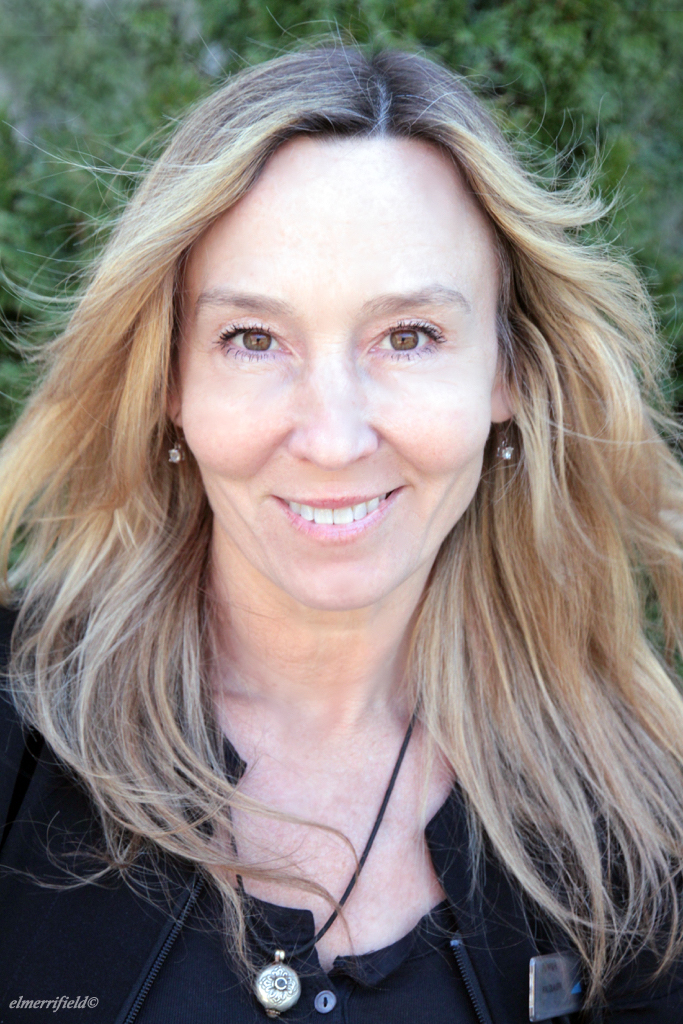 Anna Holancin
Reiki Master – Reflexologist – Relaxation Massage Practioner – Yoga Instructor
Anna holds Pilates on Thursday morning's at 9:30 in our beautiful courtyard
Anna became certified in 2004 at STOTT PILATES, in Toronto in both disciplines of Mat and Reformer.  With her extensive ballet dance background, it was a natural transition to study Pilates.  In addition to her knowledge and experience, in 2008 she completed the certified Core Integrity course at Body Harmonics
Anna always looks forward to helping people to obtain mind/body awareness and coordination. During my classes, you will be strengthening deep abdominal muscles to enable proper posture and to support bones. Your muscles will become long and lean. Pilates helps strengthen and tone muscles increases circulation, balance, flexibility and cardiovascular strength. Staying focused and concentration is one of the most important parts of any pilates exercise. Anna is dedicated to helping your specific fitness and wellness goals.  She is an amazing instructor and our guests love her HUMOUR!
Anna's wellness services include certified Reflexology, certified Indian Head Massage and certified Reiki, and Relaxation massage.  She continues to study and obtain certifications in holistic and wellness healing, furthering my knowledge in this way of life.
∙∙∙✧∙✧∙∙
Shivraj Gill
Holistic Therapist – Yoga Master – Reflexologist – Theta & Reconnection Therapist
Whatever Shivraj endeavors personally or professionally she puts her people first.  Shivraj's soul searching has led her to a helping and healing vocation. Shivraj pays attention to the people and places that cross her path. Shivraj found Kalola Botanicals during her first visit to The Body Bar downtown Collingwood. Upon entrance, something resonated in her soul. Shivraj immediately believed Kalola Life and Balance Spa was her intended destination. An Indian-trained and certified yoga master, reflexologist, theta and reconnection therapist, Shivraj is an intuitive feeler and an authentic healer. Come to Kalola and experience her grounding force in one of her alternative rituals or yoga classes. Shivraj encourages her guest to be open and pay attention to your energy and where it leads you.
Shivraj comes to Kalola with years of experience in healing. She has trained for many years in India, learning the authentic healing practices of Yoga, Meditation, Indian Head massage, and Reflexology.
In her spiritual search to feel healthier and happier, and to express her calling to heal, she was divinely led to Yoga and Meditation. Later she learned other various healing modalities to help others in their quest for a stronger mind, body, and spiritual connection. Reflexology, Theta Healing, and Reconnective healing have become fundamental in her practice to help others reach a state of consciousness for a healthier, happier and more peaceful way of living.
Shivraj has a passionate desire to share the nurturing and healing ways that brought her peace, love and contentment.  She realizes that everyone has the possibility to thrive and she wants to share this information and healing with others.
Please look forward to specialty yoga classes at Kalola Spa led by Shivraj directed at healing depression, anxiety, cardiac stress, and cancer.
∙∙∙✧∙✧∙∙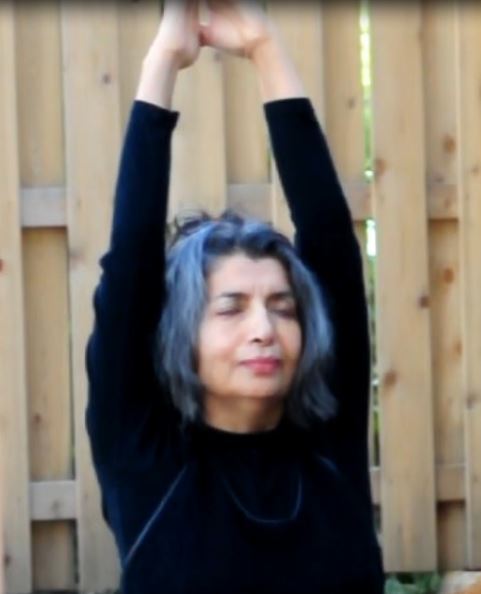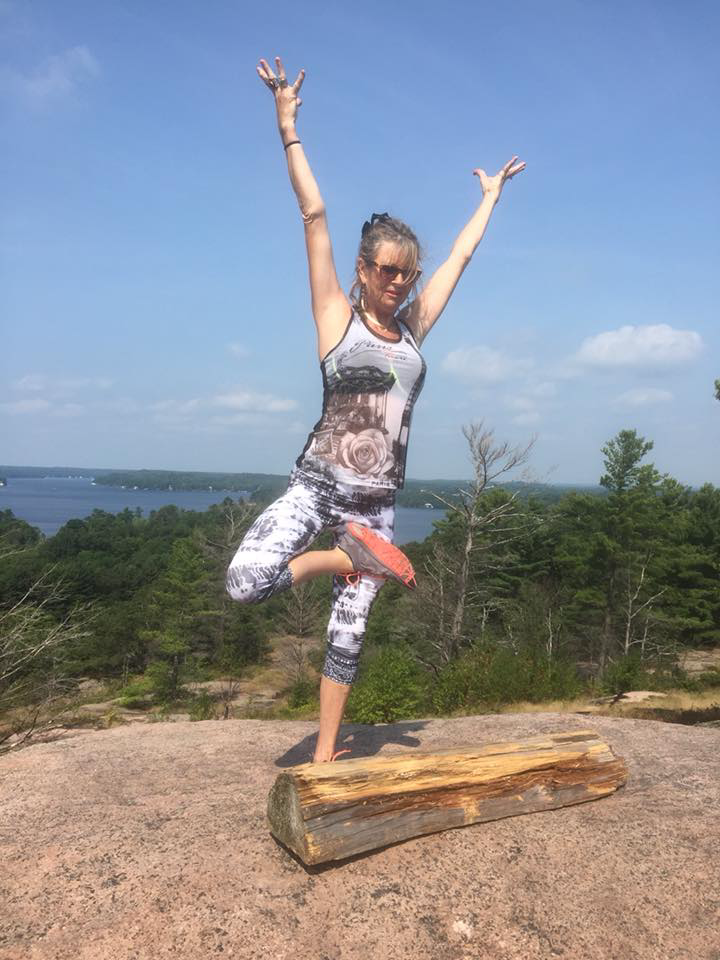 Leslie Niermann
Holistic Practitioner – Yoga Instructor
∙∙∙✧∙✧∙∙
Jim Richardson
Pain Managment Counselor – Tai Chi & Qigong Teacher – NLP Master Practitioner & Certified Ericksonian Hypnotherapist
Jim is a pain management counselor, Tai Chi and Qigong teacher, and athletic performance coach. A student of East/West psychophysical practices for over 35 years, he has a Master's degree in Somatic Education from the University of Toronto. He is an NLP Master Practitioner and Certified Ericksonian Hypnotherapist and trained further in Western somatic therapy systems, particularly TragerWork, the Robert Master's Method and meridian energy healing. Using these powerful mind/body methods, Jim has helped many people dissolve chronic and acute physical disorder issues, perform at their best, and embrace a healthier lifestyle.
∙∙∙✧∙✧∙∙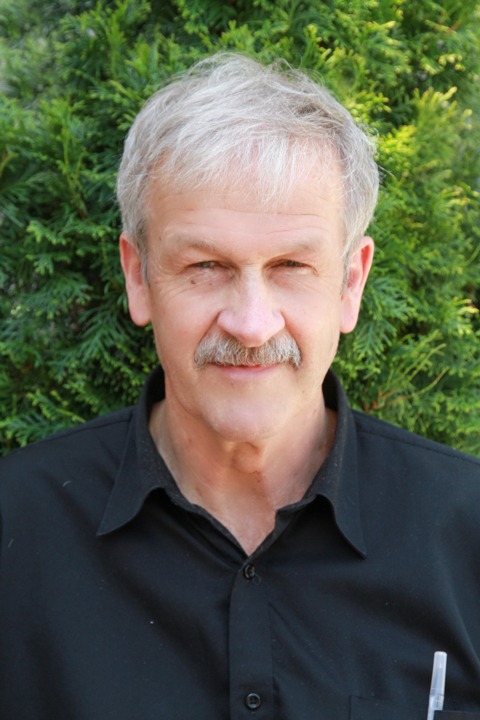 ∙∙∙✧∙✧∙∙
Estheticians

 ∙∙∙✧∙✧∙∙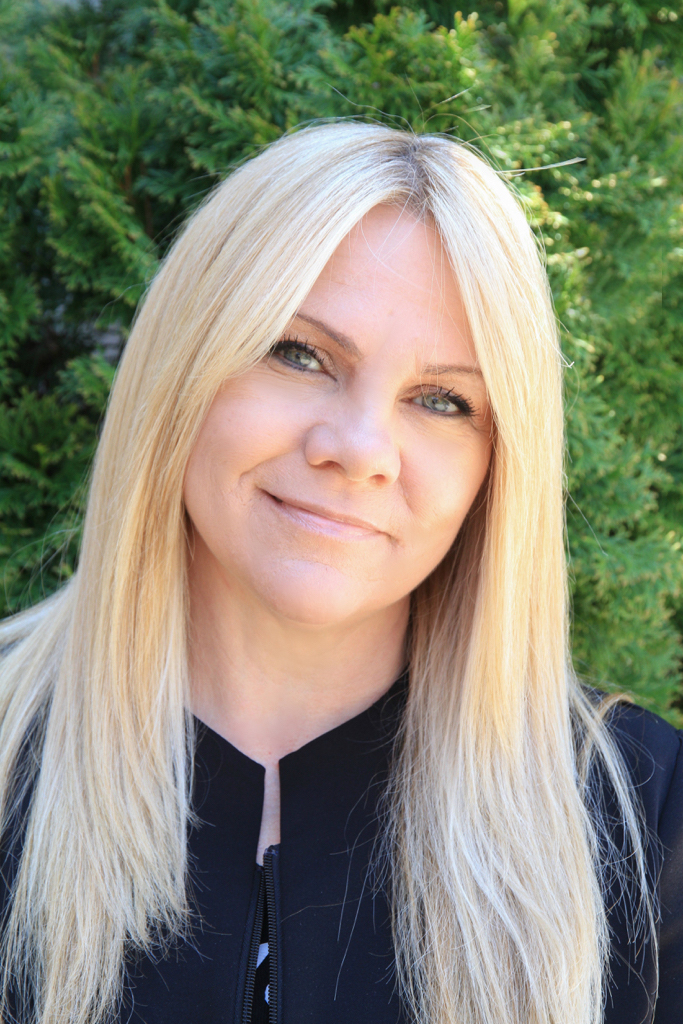 Wendy Joyce
Certified Medical Esthetician – Professional Makeup Artist – Master Stylist – Reiki Master
Wendy is a beautiful soul of passion and purpose. She is devoted to reaching a level of mastery in all of her rituals and treatments. A career esthetician and reiki master, Wendy was drawn to Kalola's rare combination of cutting-edge methods and uncompromising guest service in a resort atmosphere. It's exciting for Wendy to be part of her guest's memories. Wendy is a grounding energy who assures her guest they are in the most capable and caring of hands.  Trained in medical esthetics Wendy knows aging is inevitable and endeavors to ease its issues by embracing her guest's beauty within and helping them shine.  In The culture of continual growth and development at Kalola Wendy developed a muscle toning massage that uses Kalola Botanical blends, her signature technique, and yields visible results. Wendy loves what she does and embraces  Kalola's movement towards being a holistic wellness center with customized wellness opportunities. Come and visit Wendy, she'll earn a special spot in your stay.
∙∙∙✧∙✧∙∙
Alison Dyson
Esthetician
Alison personifies passion for the people she touches and strives to make your Kalola experience a great escape that is drenched in positivity and serenity. A spa mainstay Alison is proud of Kalola's uncompromising mission towards cutting edge therapies. She absorbs any learning she is able and shares her authentic intention and relevant knowledge as a highly skilled trainer. It's Alison's philosophy that every guest deserves extra effort, comfort, and solace the Kalola Spa rituals bestow them. No matter what the treatment, Alison listens to and learns from each guest and enjoys several long-term clients as well as very happy blue mountain guests.
∙∙∙✧∙✧∙∙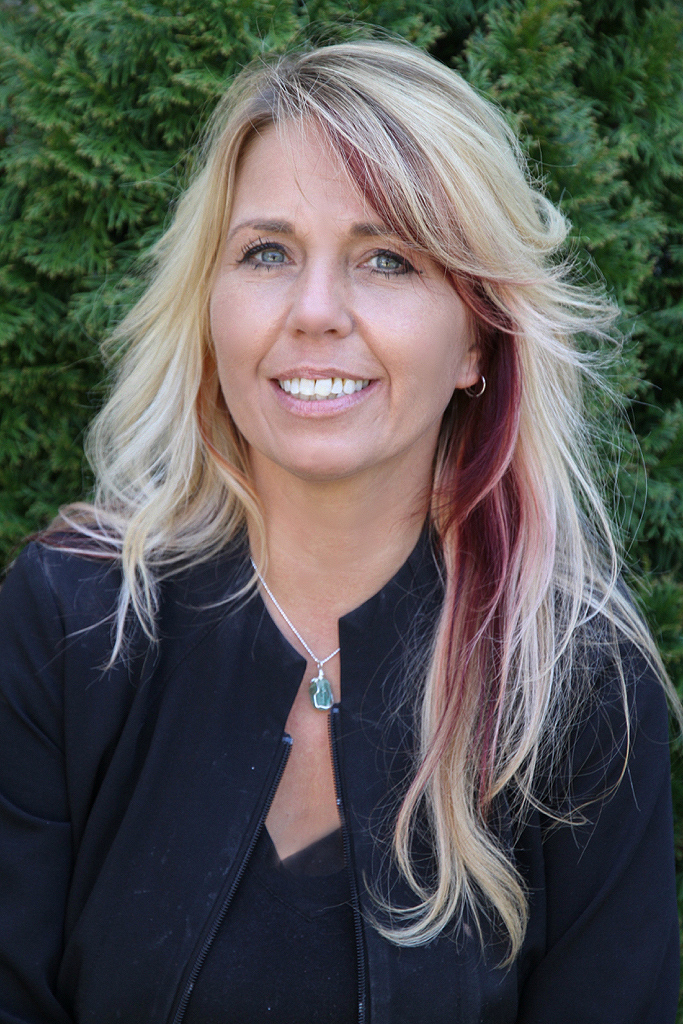 Kim McFadden
Certified Esthetician – Makeup Artist
∙∙∙✧∙✧∙∙
Alison Maclean
Certified Esthetician
Alison MacLean is a breath of fresh air that enjoys working at Kalola because they are wellness, guest service and learning driven. She strives to give her guest a wonderful experience while incorporating a little fun along the way. To Alison laughter is an instant vacation. She is aware that people seek Kalola for many reasons, some happy some more delicate. Alison believes she can connect with you having a little fun along the way. From the first smile to her fond farewell Alison strives to make her guest feel so good, they can escape from their everyday rat race. By putting herself in her guest's shoes, she quickly connects and delivers spa treatments that are an instant escape. Alison's favorite Kalola Spa rituals are facials and body treatments. Incorporating Kalola Botanicals product and extra hot towels each time she wants to make you feel like you are melting into the bed. Meet Alison. She genuinely wants to Wow you.
∙∙∙✧∙✧∙∙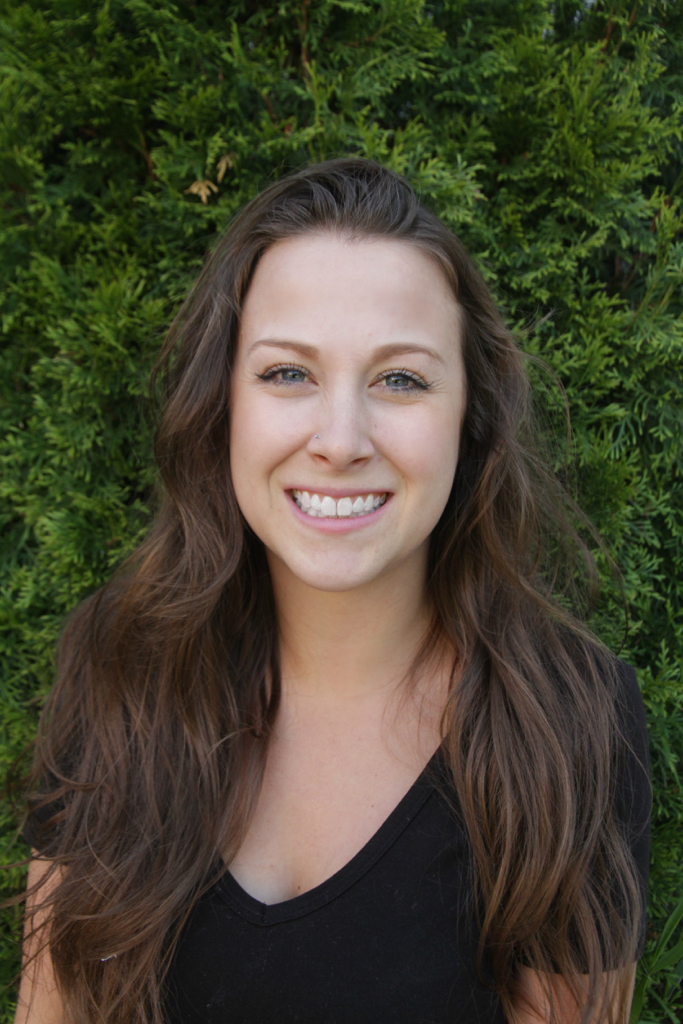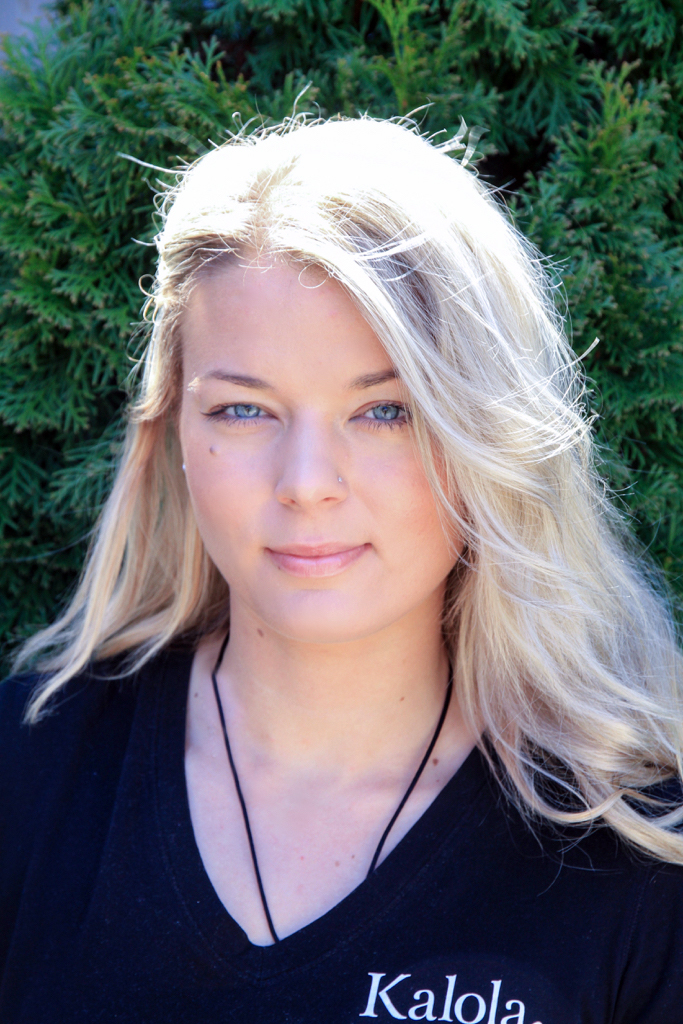 Kina Dizimira
Certified Esthetician
Kina is in tune with herself and her guest. Her sensitive soul and experienced aesthetic skills leave her guest feeling vital and alive. Living life to its fullest is instinctual for Kina, and whether she is kiteboarding or on a mission to help people in far off lands, she incorporates her passion for life into each spa treatment. Kina came to Kalola for an opportunity to make people feel the joy esthetic treatments bring and to experience a spa in a resort atmosphere where she can be part of people making memories. Kina is a mainstay of the Kalola culture's sisterhood and her empathy, and authentic intention is spa foundations. Kina is a constant seeker and thirsty to learn new things and share them with her guests. She enjoys the personal growth and development Kalola Life, and Balance Spa encourages and created the spa's Vitamin C Facial treatment. To be around Kina is to feel good.
∙∙∙✧∙✧∙∙
Emma Earle
Esthetician
∙∙∙✧∙✧∙∙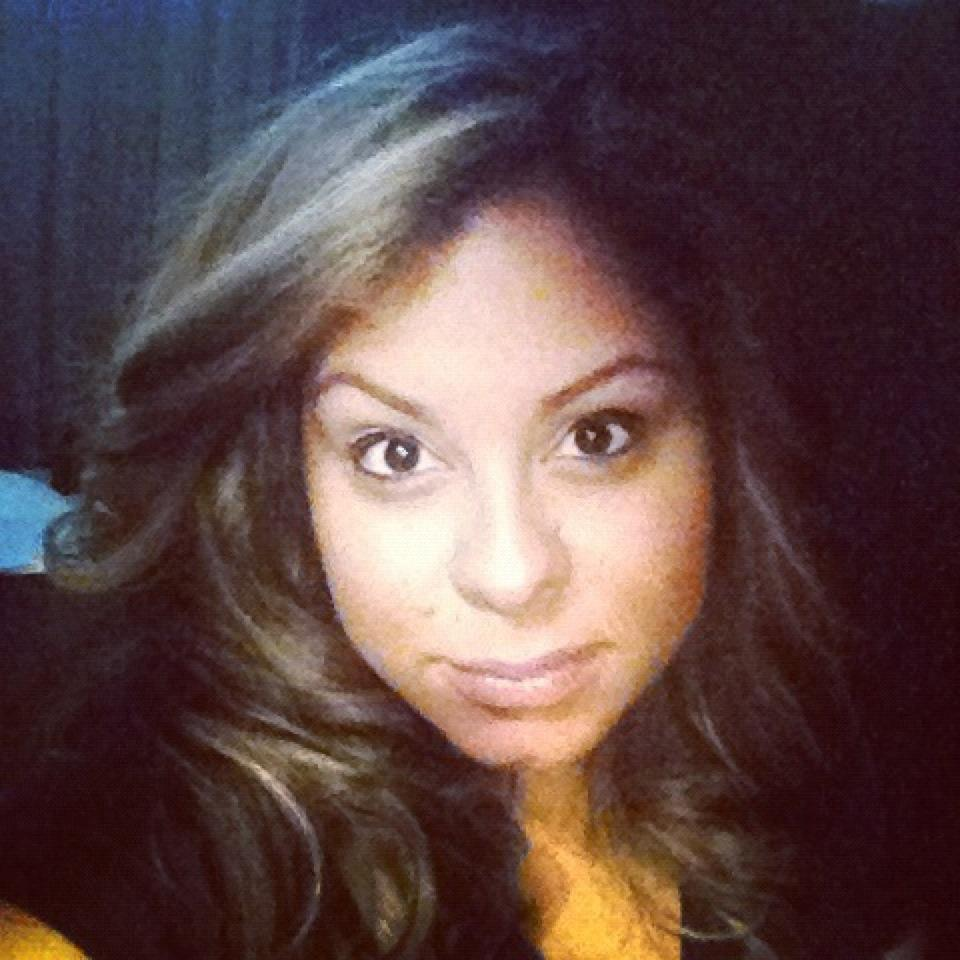 Amanda Petten
Esthetician
∙∙∙✧∙✧∙∙
Giselle Marchant
Esthetician
∙∙∙✧∙✧∙∙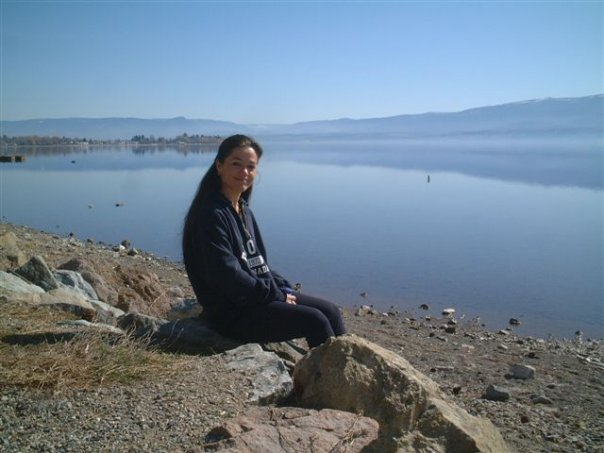 Orasa Mitchell
Esthetician
∙∙∙✧∙✧∙∙
Jessalyn Lascelles
Esthetician
∙∙∙✧∙✧∙∙
∙∙∙✧∙✧∙∙
 Medical 

∙∙∙✧∙✧∙∙
Dr. Norman Goldberg
Currently on staff at the William Osler Health Centre, Brampton, in family practice and obstetrics, Dr. Goldberg has been a family physician for the past 30 years. In 2002 he developed a keen interest in medical esthetics and began extensive training in this diverse field, including laser technology, peels, Botox, various fillers, and laser hair removal. He has successfully achieved a standard of care in this field as recognized by the College of Physicians and Surgeons of Ontario, through the voluntary audit. Goldberg Medical Esthetics has esthetic practices in Brampton, Georgetown, Woodbridge, and Collingwood.
∙∙∙✧∙✧∙∙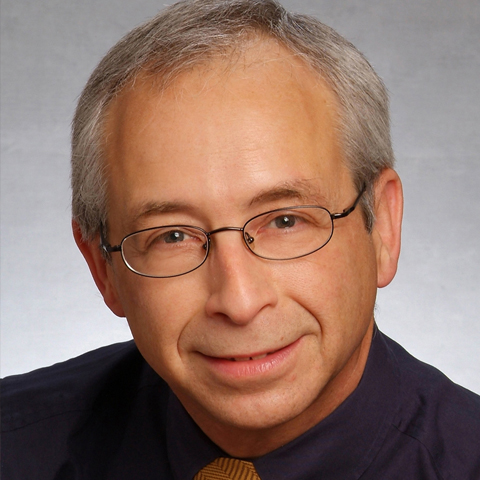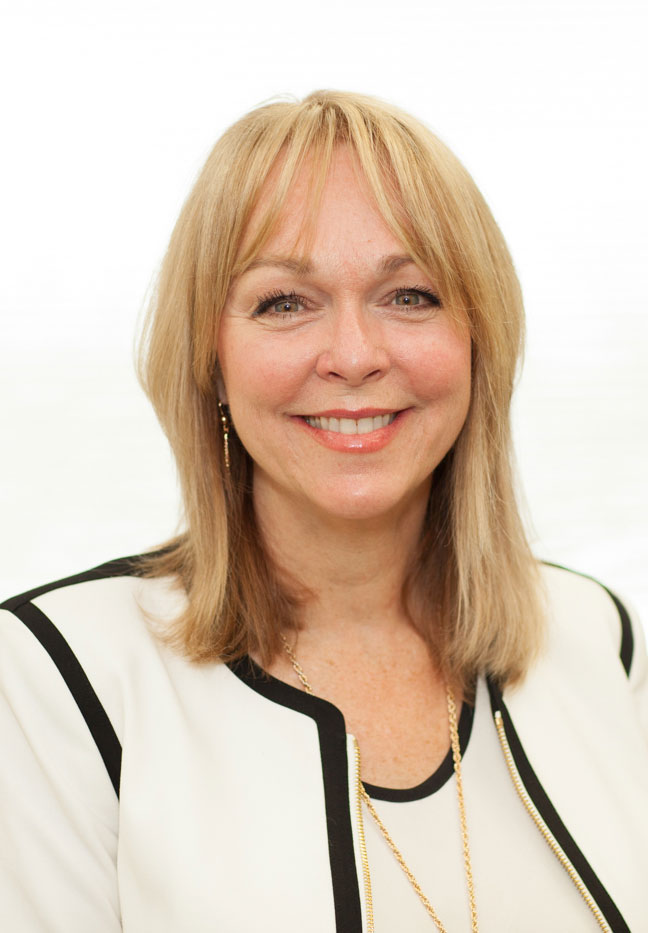 Janice Shouldice N.D.
Janice was voted the top Naturopath by the Era Banner in the York region for 4 Years. She is also a member of the Board of Drugless Therapy Naturopathy and was appointed to serve on the Complaints Resolution Committee for 3 years.
∙∙∙✧∙✧∙∙
∙∙∙✧∙✧∙∙
Customer Experience Representatives 

∙∙∙✧∙✧∙∙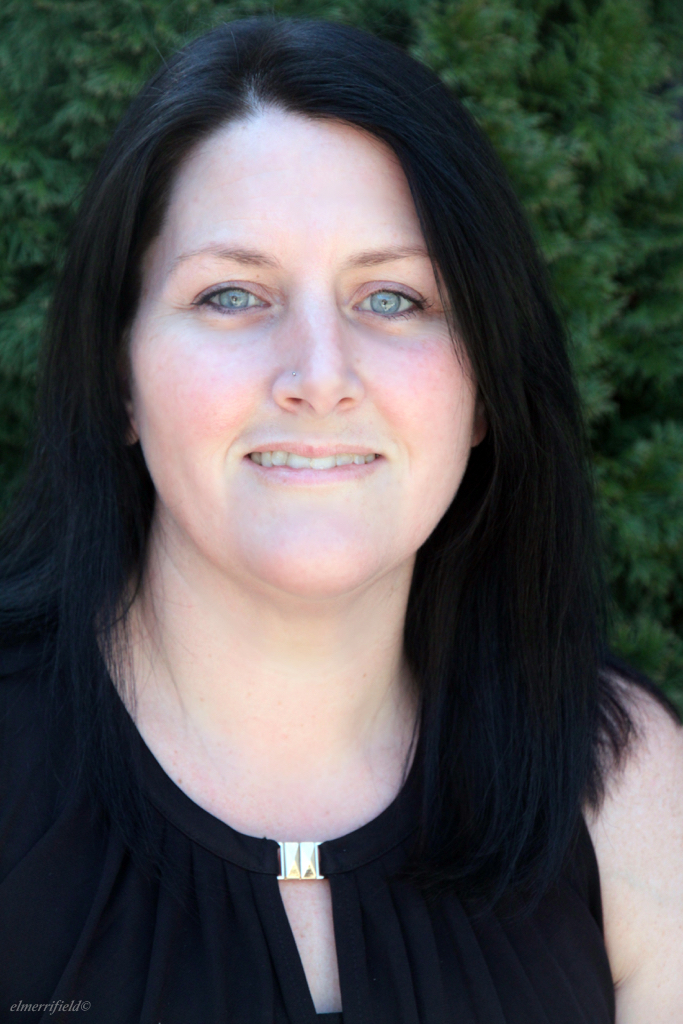 Melissa Murray
General Manager
Melissa maximizes your spa experience and goes above and beyond to assure a seamless, satisfying and serene visit to the spa. Melissa is a passionate matriarch and upon entering the spa she will warmly make you feel welcome to our Kalola Spa family. Her longstanding career at Kalola, tourism background and proud area roots make Melissa tireless in her pursuit of guest service excellence. Melissa's thirst for learning drives her and she continually qualifies herself to be ready to step in wherever she is needed. A rare combination of skilled frontline provider and support practitioner she puts you in the most capable and nurturing hands. Melissa genuinely desires to give you a renewing and revitalizing spa experience.
∙∙∙✧∙✧∙∙
Allison Kulakowsky
Front Desk Manager – Holistic Nutritionist
Alli Kulakowsky is a Certified Nutritional Practitioner who graduated from the Institute of Holistic Nutrition with First Class Honours in Toronto, Ontario. Alli works with her clients to develop individual health protocols incorporating whole-foods nutrition, natural supplementation and lifestyle suggestions to complement the body's natural healing abilities and achieve optimum results. She helps clients lose weight naturally and create permanent lifestyle change to help them feel energized, healthy and alive. She believes in setting realistic goals, making a commitment, and working together to accomplish those goals with patience, compassion, and encouragement.
∙∙∙✧∙✧∙∙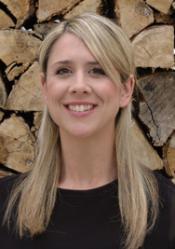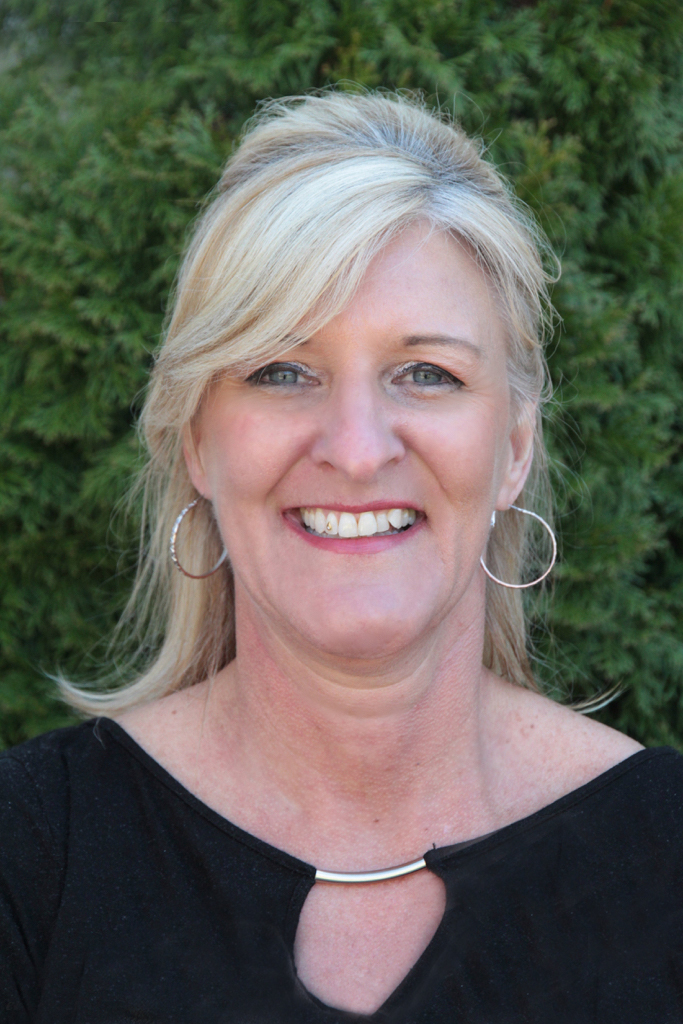 Janice Mullen
Guest Experience Coordinator – Stylist
Janice is in constant motion on the frontline and behind the scenes assuring your spa experience is pleasurable.  Kalola allows Janice the excitement and sheer joy of sharing in her guest's spa rejuvenation. An avid boater Janice fell in love with The Blue Mountains and takes genuine pride in customizing guest experiences blending your requests with her recommendations, maximizing your spa and blue mountain experience. A career stay at home mom and former hairstylist Janice channels her passion for pleasing and nurturing into each guest. The biggest payoff for Janice is when a guest leaves the spa feeling brand new.
∙∙∙✧∙✧∙∙
Kim Merrifield
Guest Experience Coordinator – Photographer
From the first phone call to her fond farewell, Kim helps guide her guest to a defining experience. A former hair stylist and nail tech Kim holds dearly the therapeutic value and wonder of touch. An instinctual advocate and blue mountain ambassador Kim naturally matches your spa needs and local must sees. Kim's passion for Kalola and the Blue Mountains is expressed beautifully in her spa and nature photography. Kim aspires for her guest to experience the spa to the fullest the same as she feels that oneness that moment when she captures the perfect photo behind the lens. In all cases, Kim puts herself in her guest's shoes and goes above and beyond.
∙∙∙✧∙✧∙∙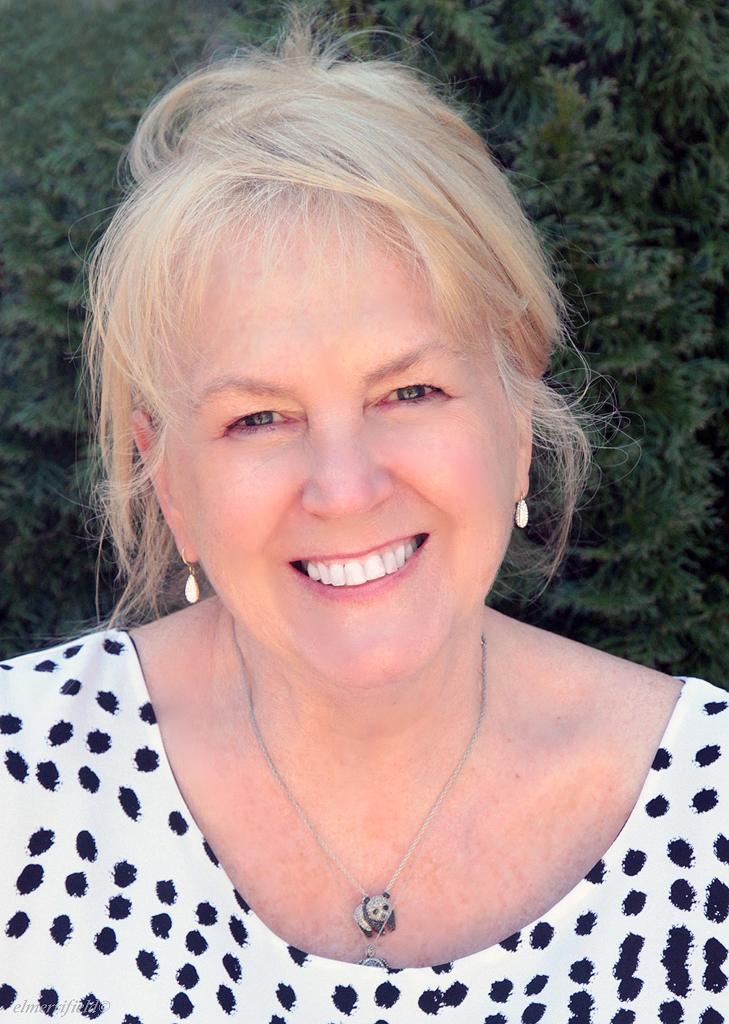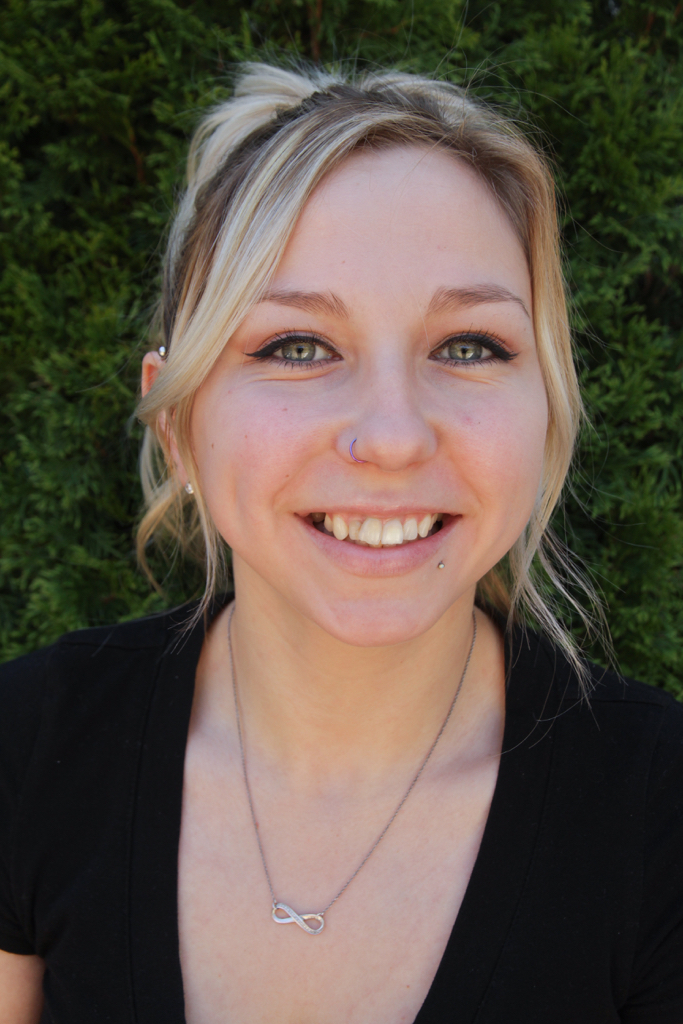 Kayla
Customer Experience Representative
Passionate about family, Kayla was immediately drawn to Kalola's collaborative team culture where everyone pitches in and thrives together. She believes Kalola differentiates itself in many ways with their vast range of services and custom blended natural spa and skin care line. Kayla likes that there is a treatment or service for everyone in every situation whether local or away from home here at Kalola. Kayla is inspired by the authentic guest service at Kalola and loves to connect immediately with the guest and influence their first and last impression of their stay. Come for a visit. Kayla works hard for you to enjoy your spa stay.
∙∙∙✧∙✧∙∙
∙∙∙✧∙✧∙∙
Support Staff

∙∙∙✧∙✧∙∙
Hanna Osburn
Spa Support
∙∙∙✧∙✧∙∙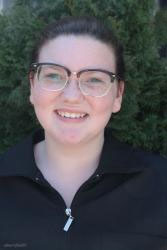 Nicole
Spa support
∙∙∙✧∙✧∙∙